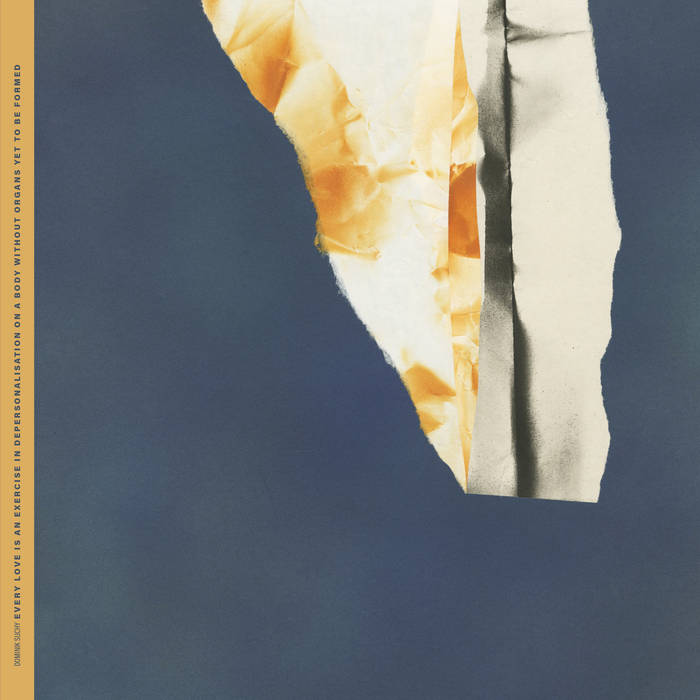 Every Love Is an Exercise in Depersonalisation on a Body Without Organs Yet to Be Formed, by Dominik Suchy.
Released February 14, 2021.

Weltschmerzen // Dominik Suchy // Apart // Together // Always.

Dominik Suchy of Tittingur, and Weltschmerzen.



Disembodied and denied to be gloom or bliss, love is revealed to be a raw process at full length. This makes for emotionally hypercharged music that is more inevitable than tense. The record unfolds, for all its ruptures and weight, as familiar. It is a music of pathos, because it benefits from the emotional knowledge that already resides in you.



na albume som pracoval 5 rokov a definitívne si zobral kúsok mňa.

Artwork by Rita Koszorús.

Limited edition 12'' vinyl sa da objednat cez nas bandcamp, prip. digital aj streaming platforms.

Apart // Together // Always.
weltschmerzen.